Welcome to BURDALUX
Consciously crafted, vegan, eco-luxury home experiences.
Our aim is to EVOKE THE SENSES and ELEVATE YOUR ROUTINE.
Natural eco candle studio in Ascot, England.
Meet Dace
Our passionate creator behind BURDALUX.
Enthusiast of all things design and eco.
Pursuing her dream to bring joy to your everyday with our eco-luxury home experiences.
Our story
BURDALUX candle sets
Our candle sets match your favourite blend with our complimenting candle accessories. Our stainless steel candle snuffers and wick trimmers help to elevate your candle burning experience whilst offering a discounted price.
VIEW
Love + Hugs Card
Sale price Price £2.00 Regular price Unit price / per
Tax included.
Unscented blend
Our unscented candle, consciously crafted for those prone to a little sensitivity.
Expertly blended with natural rapeseed & coconut oil wax, our candle is entirely free from paraffin, palm oil, beeswax and synthetics.
VIEW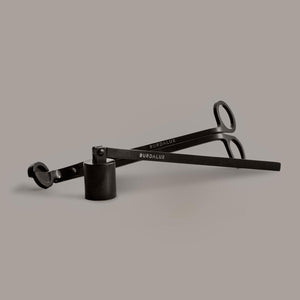 Trimmers & snuffers
Sale price Price £25.50 Regular price £25.00 Unit price / per
Tax included.